About Patrick Laundy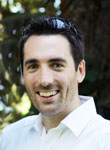 I love being creative and innovative. I like thinking outside the square and creating sites which look awesome and are a pleasure to view. Being a freelancer means I have virtually no overheads, so I can deliver exceptional results for great price (contact me for a free quote). I also have a personal interest in the quality of your website and business, and I'm willing to go the extra mile.
I have a degree in Software Engineering, which has helped me to learn the technical aspects of web development and also apply best practice and design to building websites. I adhere to the W3C web standards so that your website looks perfect in all browsers and can rank well in Google.
What I do
It's quite simple. I use creativity, planning, hard work and the latest software and technologies to achieve great results online. I know how to design a website so it looks clean and professional. I know how to build a site so it looks classy and has the business edge. Then, I market your website using the latest search engine optimisation techniques so your website ranks well in Google and your business makes more money.
Contact me for a free quote or to find out how I can make the internet work for you.
Read a few testimonials from some of my great clients.
Benefits of a Freelancer
Choosing a freelance web developer has a huge number of benefits for your business and budget. My work provides exceptional value for money and low administration duties so I can provide my services quickly and efficiently.
Quick turn around time with no overheads

Exceptional service at a low cost

I can work around your busy schedule

After hours work - no worries

On going work - not a problem